Inthis page I'll describe each member of my family. My Father and Mother, wife and Children My Father and Mother
Father: N.Neelakantan( Retired Government School Head Master) demised on 28-10-1987 at the age of 74. He started his career in an aided school at Moothala and entered in Govt. Service with a salary of 12 rupees per month. He was working as HM in Govt.LPS Panappamkunnu at the time of his retirement.He also participated in freedom movement strugles..
Wife:Sheeja.J Born on 15 th August 1973
Father: Krishnan Nair and Mother: Janaki Amma
Brother: Udayakumar
Address: Udayabhavan, Nettayam.P.O, Ambalamkunnu
Kottarakkara, Kollam(Dist)

My Elder Son: Vaishnav.V.S
Elder:Vaishnav born on 26-02-1993 at SAT Hospital, Trivandrum
Now studying for BVMC, Mar Ivanious College,Thiruvananthapuram.
My Younger Children: Vaisakh.V.S and Visakh.V.S(twins)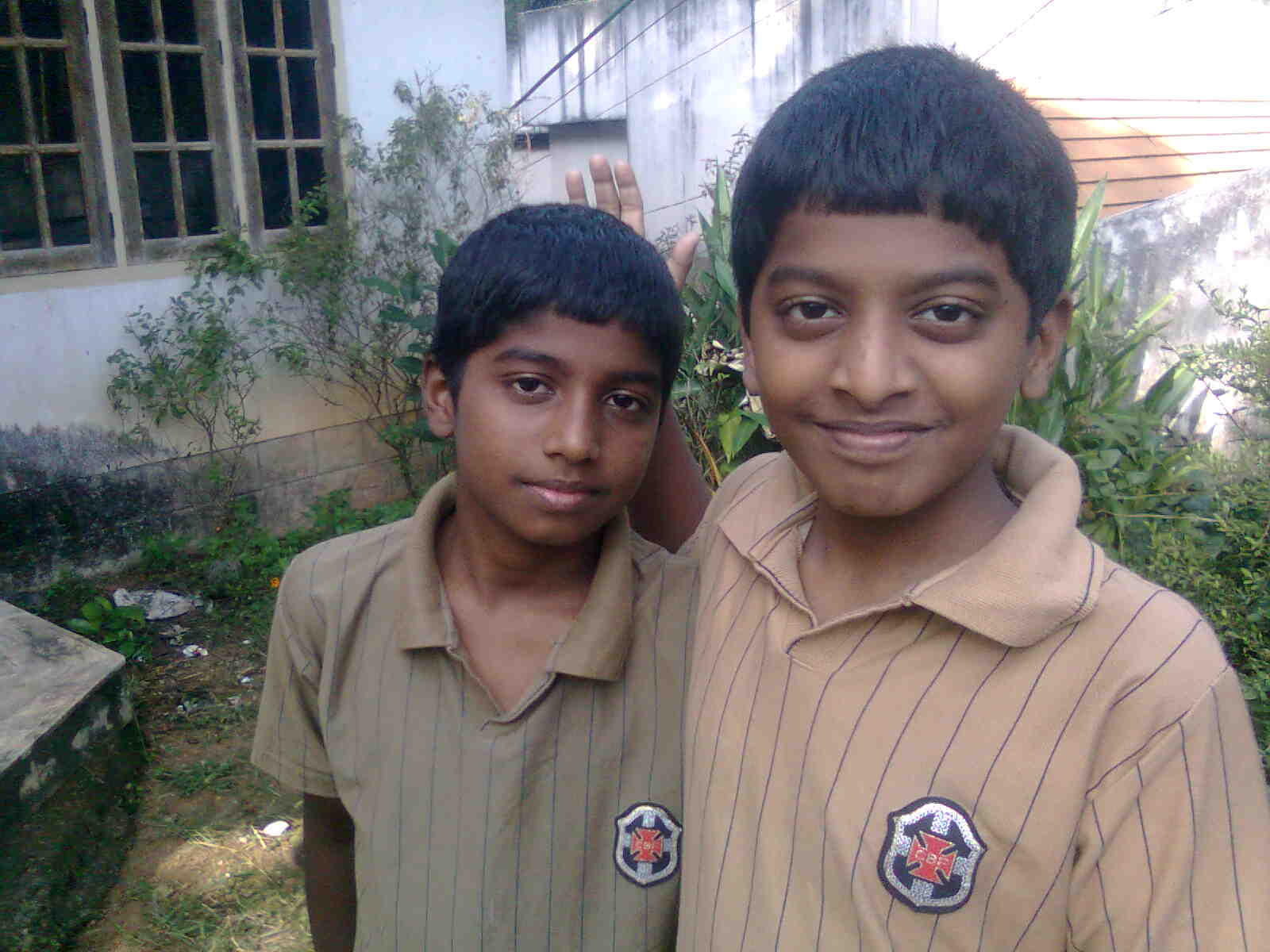 My younger children(twins) born on 02-04-1998 at the Nair's Hospital Kollam.Both are studying at standard VIII Lourdes Mount School Higher Secondary School, Vattappara.
Other Relatives

N.Sukumaran Nair-Brother -T.Vijayakumar-Sister-in-law
K.Sumathy-Elder Sister - V.Sasidharan Nair-Brother-in-Law
K.Vasumathy-Younger Sister -K.Ravindran-Brother-in-law